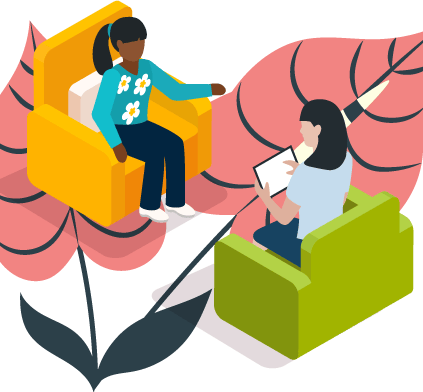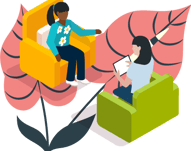 Individual therapy is a joint process between a therapist and a person in therapy. Common goals of therapy can be to inspire change or improve quality of life. People may seek therapy for help with issues that are hard to face alone. Individual therapy is also called therapy, psychotherapy, psychosocial therapy, talk therapy, and counseling.
Therapy can help people overcome obstacles to their well-being. It can increase positive feelings, such as compassion and self-esteem. People in therapy can learn skills for handling difficult situations, making healthy decisions, and reaching goals. Many find they enjoy the therapeutic journey of becoming more self-aware. Some people even go to ongoing therapy for self-growth.
What Individual Therapy Helps with?
Therapy can help treat mental, emotional, physical, and behavioral issues. Concerns that may be discussed in therapy include, but are not limited to anxiety, stress, food and eating issues, anger, relationship or marriage challenges, addiction, abuse, family issues, insomnia, and sexuality.
WHAT to Expect in Individual Therapy?
The first session of therapy often focuses on gathering information. A therapist speaks with the person in treatment about their past physical, mental, and emotional health. They also discuss the concerns bringing the person to therapy. It can take a few sessions for a therapist to have a good understanding of the situation. Only then can they address concerns and determine the best course of action.
Therapists encourage people in treatment to do most of the talking. At first, it may be hard to talk about past experiences or current concerns. Sessions may stir up intense emotions. It is possible to become upset, angry, or sad during treatment. However, therapists can help people build confidence and become more comfortable as sessions progress. Therapists might assign "homework" to help the people in their care build on topics discussed in therapy. Individuals in treatment can also ask questions at any point in the process. As time passes, people in therapy may develop a more positive mood and healthier thinking patterns.